I'm watching the Vancouver Marathon from my apartment window and giggling as seagulls drift by at eye-level. Canada represents my final destination of this academic year, and though it was an exciting year and an important one for my own growth, I am glad it's behind me.
Traveling with a math expert this year introduced me to the beauty of slow data. With every car ride or room change, she plugged miles traversed or beds switched into a spreadsheet. By the end of 220 days "on the road," she presented to us the impressive numbers of our #cdtravels:
110,745 kilometers of transit = 2.76 times around the world

Total hours on planes, trains & automobiles (not layovers or wait time): 246 hours / 6 work weeks

50 beds roughly, averaging 4.4 nights per bed
If you're wondering why I spent the last year making an epic carbon footprint (not proud of that), take a peek at the TGS Changemaker Program and read my post on this curriculum development mission. If you're not sure how I went from travel media to writing curriculum documents for a high school, I understand your confusion. It surprised me, too. Here's something on my evolution.
Last year at this time, I was living in Florence, Italy with THINK Global School, plugging away at graduate school and enjoying as stable a lifestyle as I've achieved in the last decade. Between then and now, I changed jobs, visited ten countries, and wrote two years of projects with three colleagues.
Here's what it was like...
September through December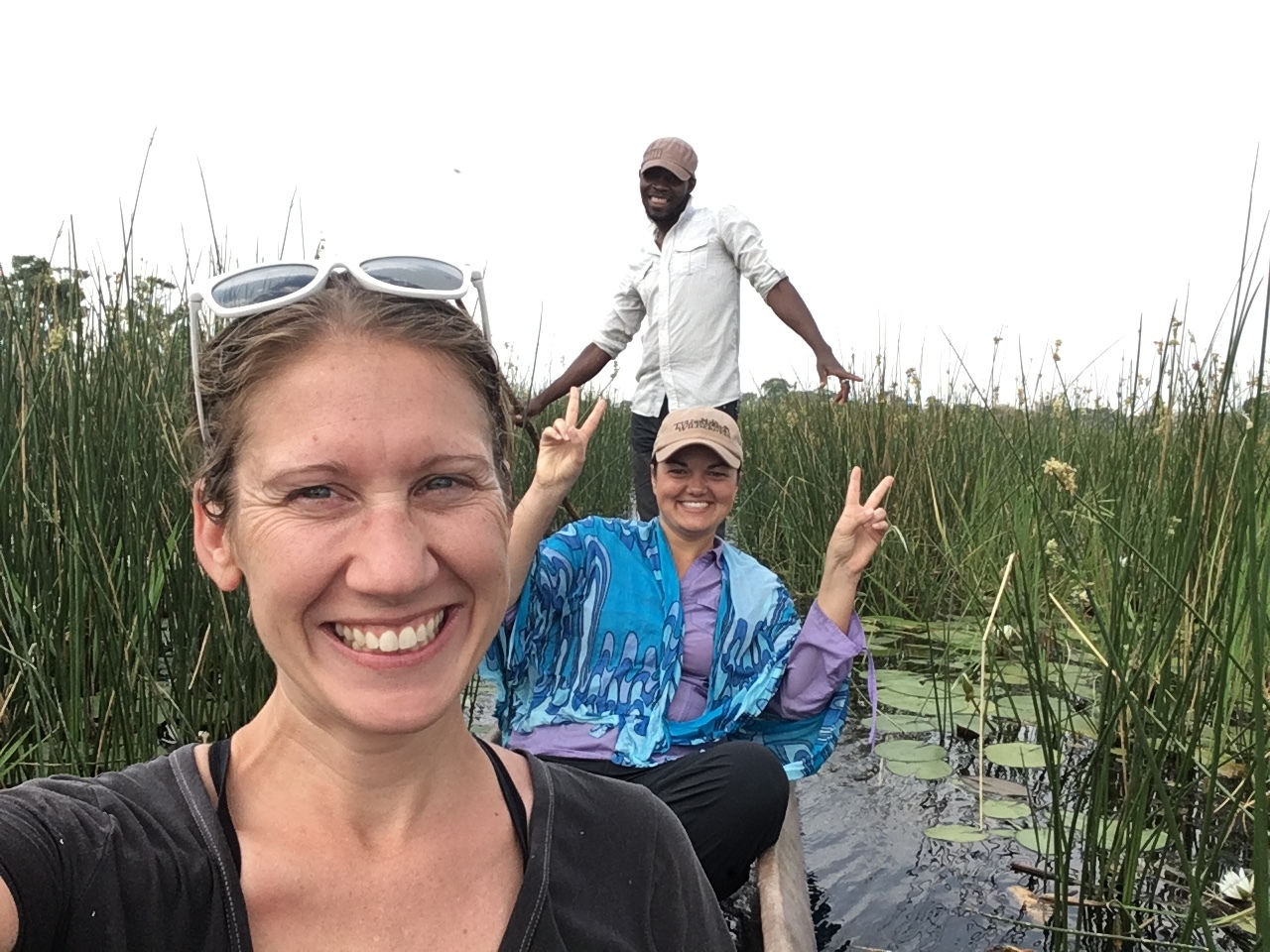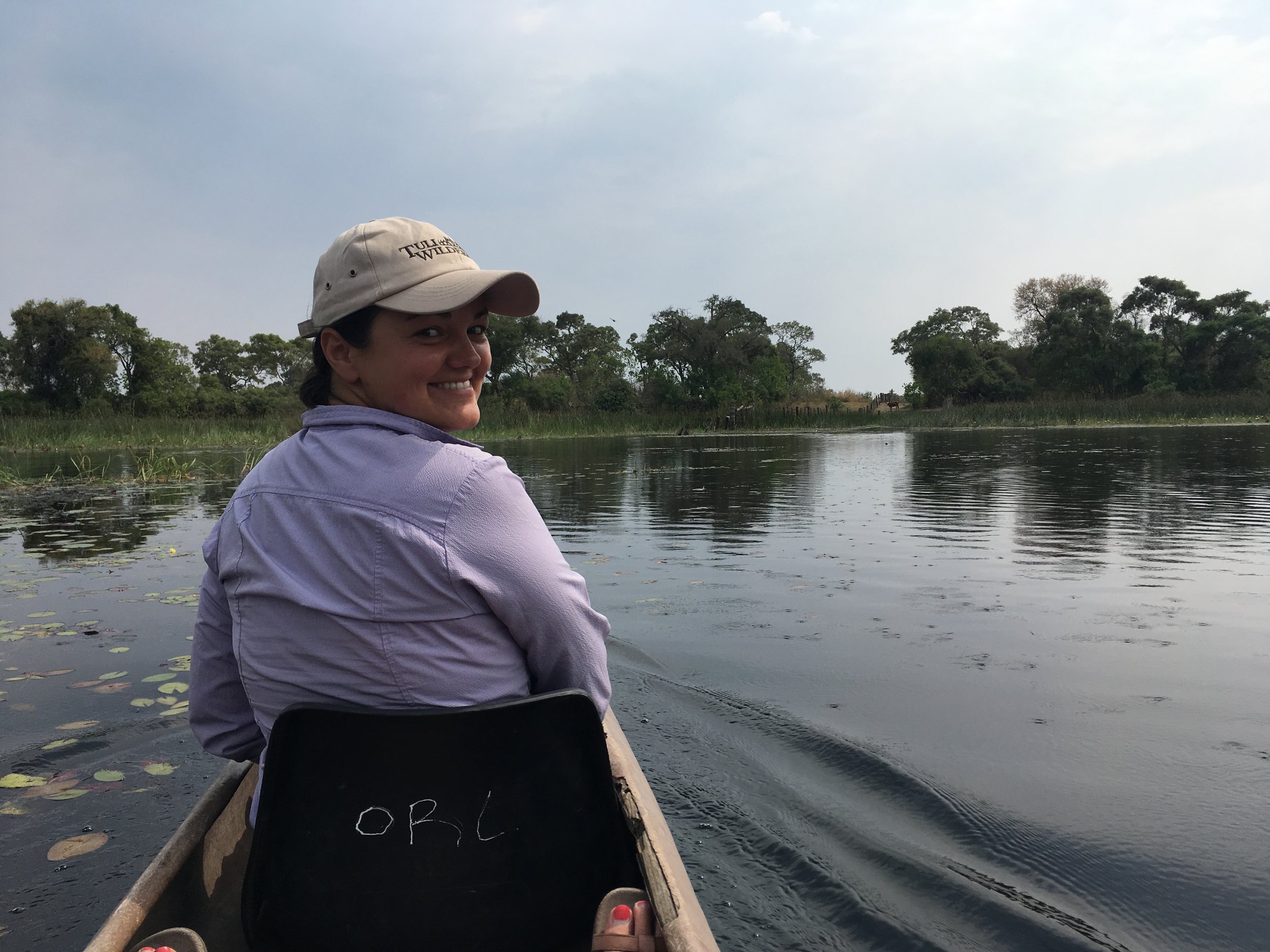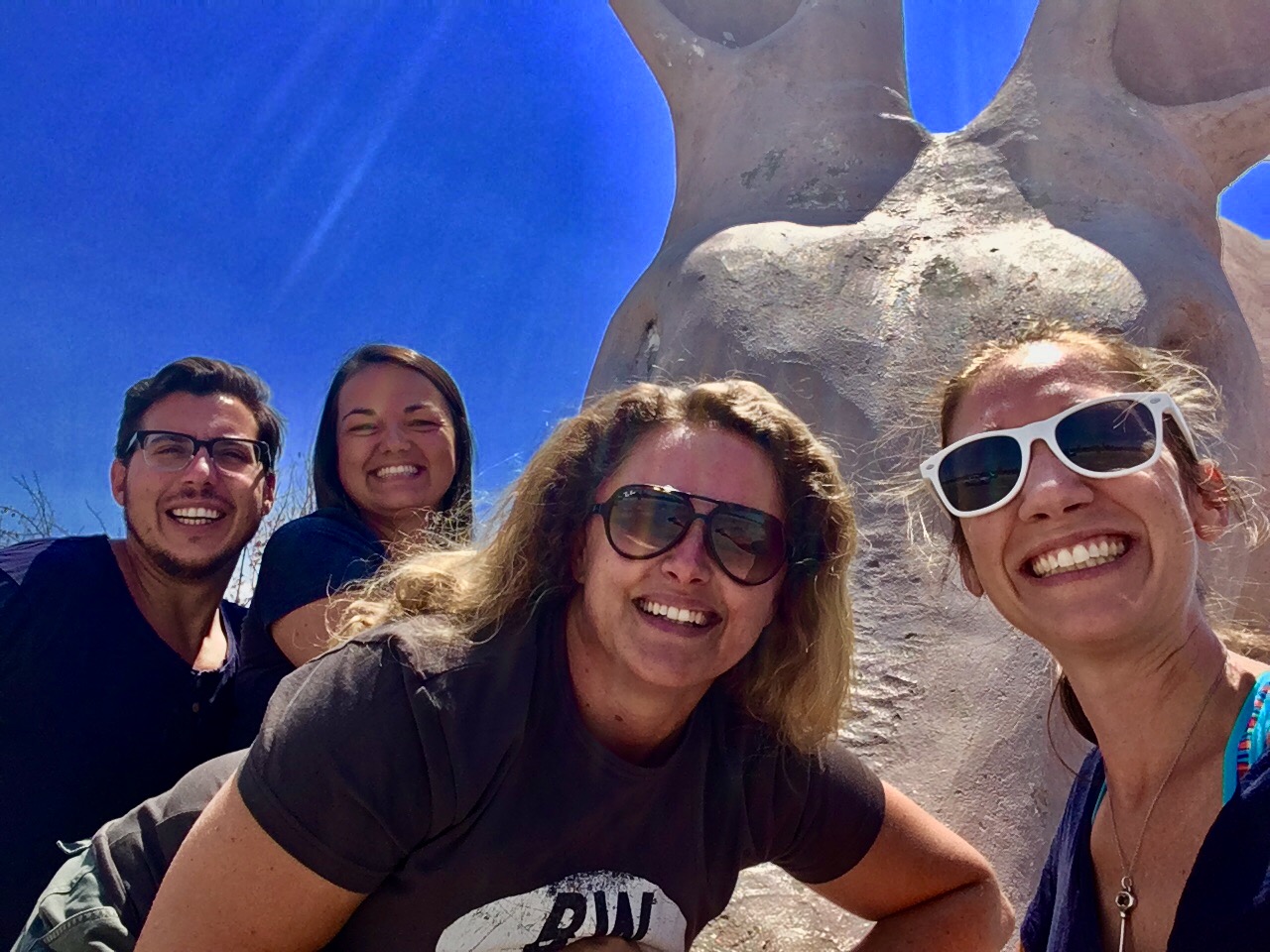 On the first day of September, we touched down in Hiroshima, making Japan our first country for planning curriculum. Getting around, making plans, and knowing our viable options for learning experiences wouldn't have happened without two of our collaborators from the last visit: Jackie Ikegami and Kaz Meiki. With them as our cultural brokers, translators, and creative brainstormers, we gained access to oyster farmers, sushi masters, high-level car manufacturers, government officials, and so many wonderful contacts to make our three projects awesome for the new TGS PBL program. So early on in our year, we were idealistic, full of energy (except when we passed out nightly at 8:45pm), and eager to attend every meeting regardless of its direct relevance to our projects. We learned how to make the Hiroshima special okonomiyaki and gained incredible access to the Tsukiji market in Tokyo. It was gratifying to return to a former TGS location and get a "second chance" to incorporate the best experiences within the school day.
Departing Japan was easy. Arriving in India proved a little more difficult. I've had issues in the past with obtaining an Indian visa—which I can see now have always been my fault—so one would assume I've figured out the system on this fifth visit to the Subcontinent. Nope. Instead four world-traveling teachers all blanked on the visa requirements to even be allowed to board the plane to Mumbai. We confused the new e-visa "on arrival" system with actually being able to obtain a visa on arrival. So we hung out in our layover of Bangkok for two days and scratched our heads about this oversight...while intermittently eating sticky rice/mango and getting foot massages. And, yes...working.
After two days, we obtained e-visas and flew to Mumbai, arriving to a rainy city to find out our hotel dropped our booking and didn't plan on picking us up. It was a rough start, made all the more dramatic with a passing fogger turning the airport arrivals hall into a dreamscape, but once we got into our original hotel, we were motoring: meetings, village visits, dinners with contacts, and soaking up the amazing city. On my 31st birthday, we rode through the rainy streets on bikes and visited flower markets, Hindu temples, and famous chai stands. I was pretty surprised how much I connected with the city and could imagine myself living there for a while. It's a paradise for photographers, foodies, and people who love studying religion.
As we moved into October, we moved over to the African continent, arriving in the Botswanan capital of Gaborone. The air was bone dry. The land was remarkably flat. We took off from the airport in a large crew van lovely named "yiee-YALALALALA" in honor of the local tradition of ululating. We skirted the border of Botswana: visiting the Tuli block along the South African gate and Pandamatenga along the sparsely-marked border with Zimbabwe. In a Michael Scott moment, I nearly navigated our team into a dry river bed because I was adamant that Google Maps was correct. On the stretch between cities, we sometimes came across wild animals, everything from meerkats to lone bachelor elephants. A current TGS family connected us to an amazing woman, pilot, and humanitarian—Tammi McAllister—who gave us so much support, ideas, and an incredible experience overnight on a salt flat. We left the country feeling pretty excited about our prospects for the Rite of Passage and all the unique components of the first country of the new program.
On Halloween, we departing the African continent en route to Europe. Bilbao in November was crisp in the breeze and warm in the sun. We stayed in the city center and walked by the Guggenheim almost daily. The city grew on me quickly, even though my hotel neighbors sometimes kept me awake with their pleasure parties on the other side of the wall. Basque Country is a northern province of Spain with its own proud identity different from the flamenco-dancing, ham-loving stereotype. On a road trip through the region, we visited San Sebastian (food capital of the world) and Pamplona (the bull running capital of the world). For my project on art and engineering, I hopped on a train for Barcelona and made friends with a local artist who brought me to art incubators and public graffiti walls. I loved it all. Spain is cool. Botswana is awesome. India... Japan... everywhere we went: top-notch.
Throughout all that, I was still in graduate school, thankfully done with any big papers but still on a strict schedule of reading and writing with any free time I could obtain. It was not easy, and I usually missed out on opportunities to see the places I was visiting as a traveler. But when work incorporates those typical activities, it's not really a loss at all.
January through March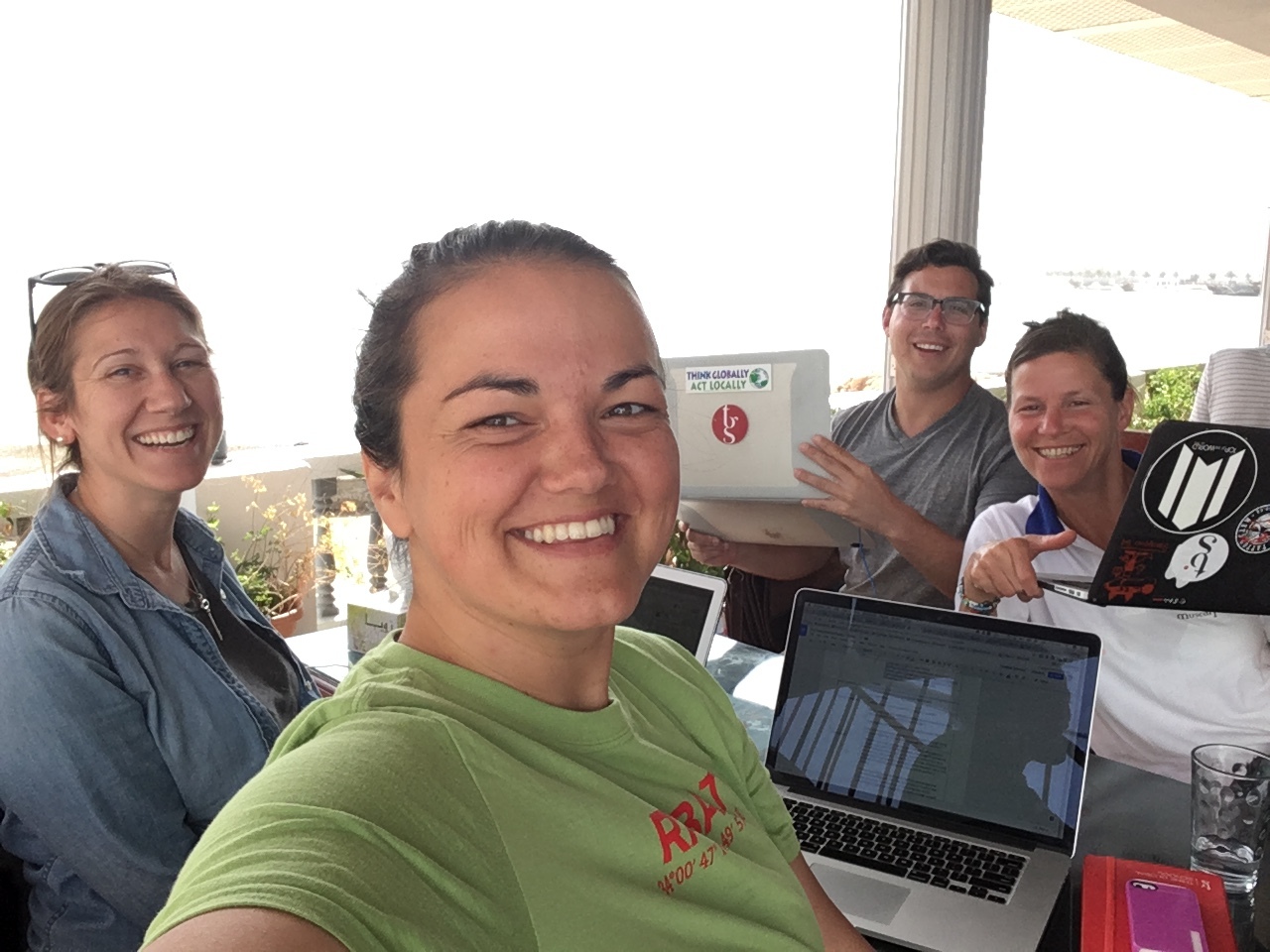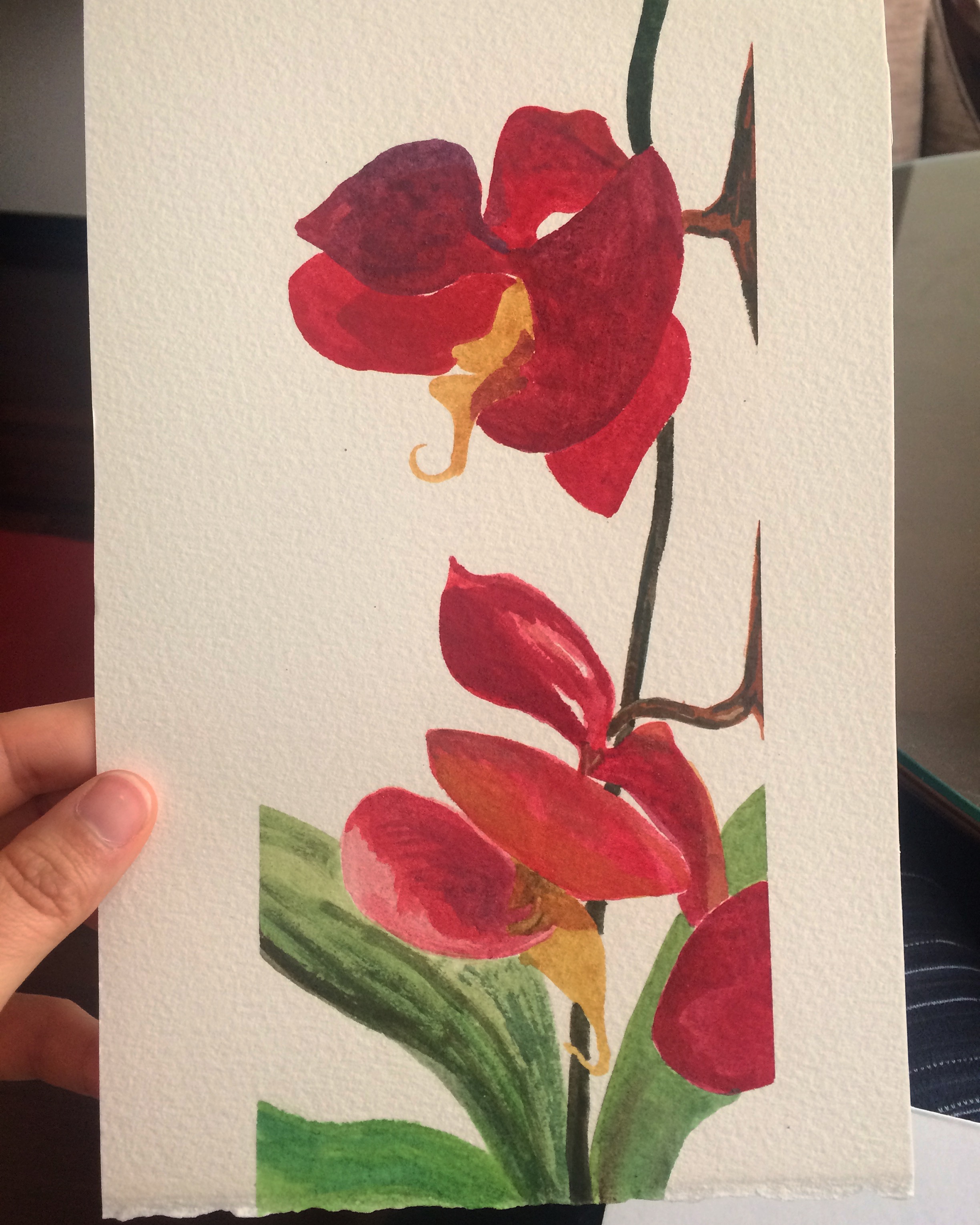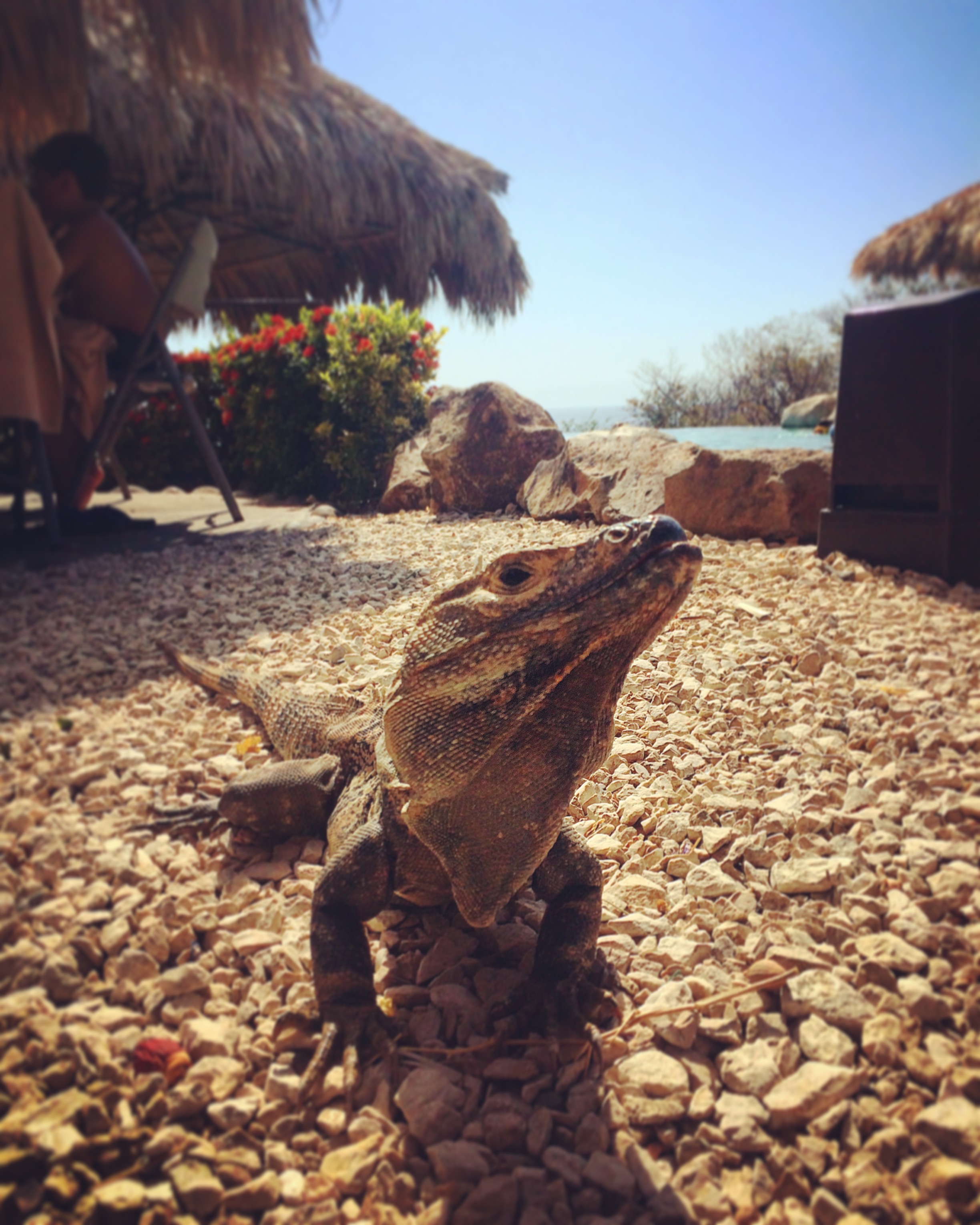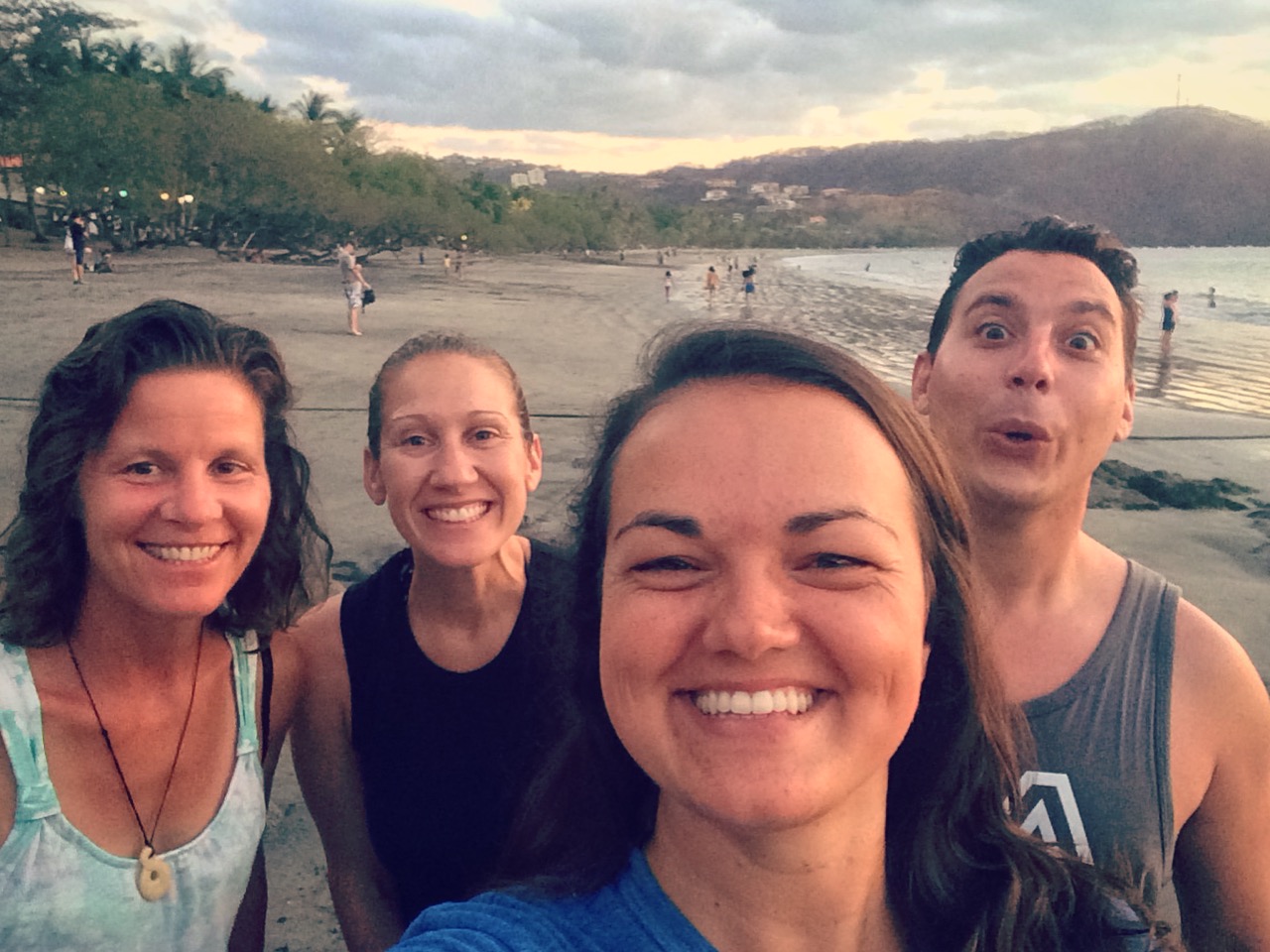 After a quick trip to Stockholm in January, I flew early to our first destination of Morocco to visit Marrakech and the Sahara desert. This timing only worked because I took a leave of absence from my graduate program (can't do a teaching practicum without students!). After reading about colonial Morocco in The Sheltering Sky, I had an overwhelming urge to experience for myself the silence of the desert. I rode on a dromedary at sunset and made friends with the handler who only spoke French and Darija (he's on Instagram now!). It was an incredible, whirlwind trip that cost too much, but I couldn't visit North Africa without visiting this beast of an ecosystem. The rest of my time in Morocco was far more stationary with daily planning sessions for our upcoming travels all taking place in my very chilly apartment. Those homes aren't built for their winters.
With one man down (Amanda stayed back to substitute) and only twelve days in country, Greece was a mad rush. It was satisfying to return to a place we knew so well with friendly faces and spectacular food. It was as we remembered. I spent one day exploring the Acropolis and the Plaka, walking almost twenty kilometers while planning lessons in my notebook. I became obsessed with the taverna next to our hotel, along with its friendly owner. Maria served homemade, freshly-baked bread with her tzatziki and lamb so tender it fell off the bone.
But for me, the highlight of my February—and arguably my whole year!—was Oman. This country is on the "toe" of the Arabian peninsula and differs greatly from its surrounding countries (in my view). The brightly-colored men's kumas and brilliantly white dishadashas are as ever-present as the gho in Bhutan, as sneakers/jeans are in the States (labeled "sneans" by my pal Andrew McLean). We made great contacts in a flash and quickly realized that renting a car was the way to go. A road trip commenced, and we saw turtles hatching, climbed sand dunes, fed camels, swam in wadis, and planned projects over multiple courses of fatoosh salad and grilled meats. For one week, we lived in an AirBnB just beside the arrivals airstrip. It sounded like airplanes were landing on our house every hour, but it was worth it to meet our host. Youssuf had the most infectious smile, and he eagerly accepted our invitation for his family to visit with us one evening. It's funny how we (as travelers) always marvel at how nice people are when we travel to new places, as though that's not the norm. Maybe I've been lucky and not met a lot of troublesome people, and Oman was no exception to my experience.
And then March came. As the country lead in Oman, I felt a lot of pressure to make everything perfect. The moment we touched down in China, I hit a wall. I was tired, apathetic, overwhelmed by the fact that we were only half-way through this round of travel and planning. Two projects down, two more still left to be fully researched, networked, and planned to perfection. I had other thoughts weighing deeply on my mind, too. Part of my planning involved a trip to Xiamen in the south, which let me "sit in the passenger's seat" and let an educational company do much of the hard work. The trip lifted my spirits a bit, but when I returned to Shanghai, not even a soup dumpling could shoehorn me out of my hotel room. Sometimes the more I travel, the less inclined I am to explore where I am...and this is not good. Maybe I hit my capacity for the year. My brain was overwhelmed and shutting down. Thankfully my project was writing-intensive, so my own MFAW experience helped big time. Missy Elliot also had a hand in keeping me going.
I arrived in Costa Rica feeling more upbeat in the tropics. Every morning, I awoke at 5:30am to sounds of howler monkeys and enjoyed a beach read or a mini-swim in the ocean before breakfast. Nosara offered a temporary respite, but I soon realized China wasn't to blame for my mood. As a team, the four of us got along surprisingly well. We made a deal before Japan to keep laughter as an integral part of our work dynamic. Regardless of all that shared laughter and reliable companionship, the job was still rather isolating. When Costa Rica drew to a close at the end of the month, I was proud of the work we did but also glad the trip had finally come to a close.
Thankfully, April promised twelve glorious days of break. I ate well, spent time with family and friends, entertained my sobrinos for a whole jam-packed weekend, read two books, and decided to take on the Whole30 challenge for a little more control and comfort. Maybe that sadness came from my diet. Maybe that month-long apathy was affected by hormones. If so, I'll soon find out. I'm now living in downtown Vancouver and letting my inner chef go nuts.
So, what's next? Maybe you're curious. Maybe it's just me that is eager to know what follows a globe trek like that. I'm still trying to determine my summer plans, which will involve time in Indianapolis, Vermont, and Stockholm. The new program we planned goes into effect in mid-July when we arrive in Maun. School terms are about to get shorter. Breaks between school terms will be longer. We'll be back with the school community and far less isolated, aside from the remote bush camp we're headed to in Botswana. Can't forget that!
I'm back with the school, the students, and a kitchen. Back to reading and writing regularly. Back to a relatively normal existence when I can reconnect with everyone for whom I went dark. If that's you, message me!
110,745 kilometers later, life has settled...much like maple syrup settles at the bottom of the glass. Because, Canada. Get it?