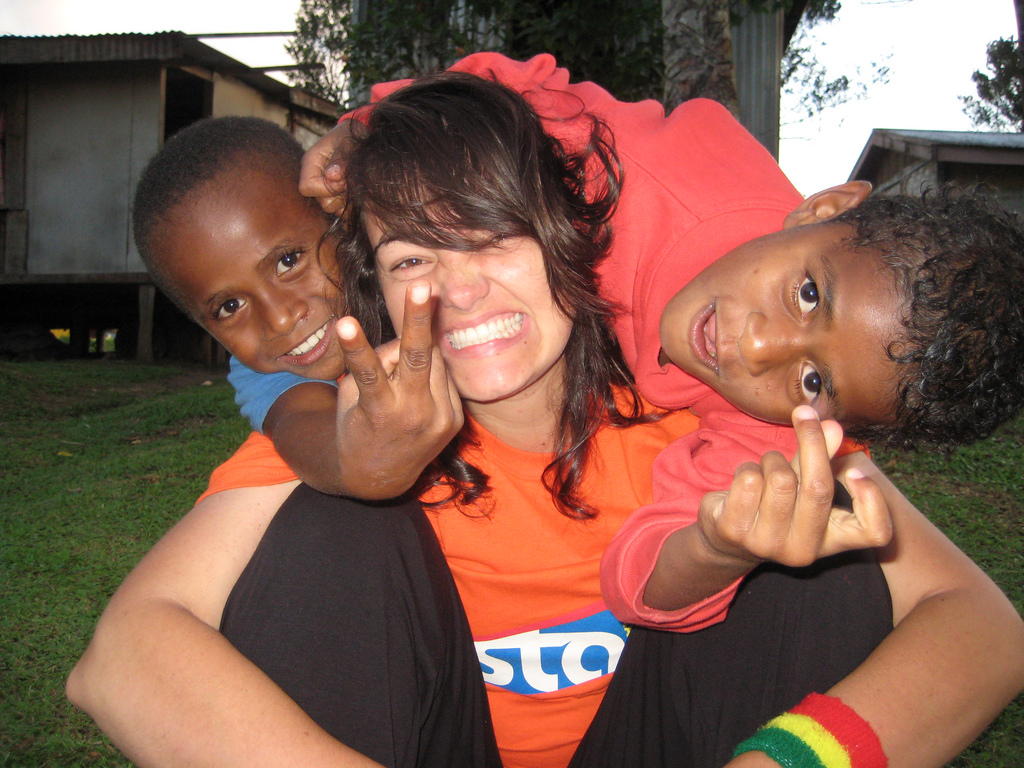 world traveler internship
STA Travel wanted someone out there encouraging students and youth to travel the world and live out our years shunning drab experiences, poo-pooing the typical hum-drum, and embracing the worldly, colorful, ridiculous, vivacious moments of zesty life. Essentially it's the best short-term job in the world for those who love a nomadic existence.
I applied for the position in 2008 but wasn't eligible as a future graduate from university. As it turns out, my Big Journey was greatly influenced by my knowledge of the World Traveler Internship, both in destinations and how I chose to document it. Thankfully they opened up the requirements the following year, which allowed me to try for this dream job a second time.
It took months of work and relentless dedication to get to the point of hire, also thanks to the help of many key people. I recommend any and everyone who loves the gritty world and expressing its beauty to try for this thing. Your passion must be all-consuming. Your skills must be bangin'. Some amazing people go for this bad boy, and believe me, there is no "catch". It's free travel where you make the world look appealing, and though it's not all that hard to make Planet Earth attractive, it takes a very determined and strong person to do this job.
There were a lot of people who amazed me with their dedication to seeing me win this thing. Best friends got kicked of Facebook for appearing like spam posting my video everywhere. Strangers became friends and created fan groups in favor of me. Those travel bloggers I know and admire expressed their interest and support for a fellow (albeit amateur) travel blogger. It was a trying but thrilling time, and I really needed all the people around that were there.
My Travel Partner
I won this position alongside Chris Danner, and together we made this 79-day adventure a success. Chris and I shared a lot of laughs, but more importantly, I learned a lot in traveling with Chris that would shape me into a new person. Had I not been granted this experience with Chris, I wouldn't have been challenged liked I needed to be, and we would never have crossed paths.
Chris is now an entrepreneur living in New York City. His passions for politics, charity, and fashion carry on.
The Actual Work
With every destination we visited or new experience we had, we produced a video with additional documentation of photography and blog posts. With this multimedia marketing campaign, we attempted to document the amazing moments on our world travels in order to engage the viewing audience and compel them to travel.
For 79 days, the job never stopped. We hung out with some great people from all over the world and worked with some very cool companies in travel.
I didn't know it then, but this experience would become the on-the-job training that made me a traveling producer. I loved slaving away on the laptop to make these. I never knew how much I loved production until now.
Take a look at what I packed for this ultra-flashpacking RTW trip. I carried far more than I usually do, or even like to, but I didn't dare leave behind anything that could potentially enhance the trip.
The WTI Itinerary
May 31, 2008 // Indianapolis, Indiana, USA
May 31 - June 2 // Lewisville, Texas, USA
June 4 // Lautoka, Fiji
June 5 - 11 // Nakavika, Fiji
June 12 // Lautoka, Fiji
June 13 // Nadi, Fiji
June 14 // Sydney, Australia
June 15 // Alice Springs, Australia
June 16 // Yulara, Australia
June 17 // Kings Creek, Australia
June 18 // Alice Springs, Australia
June 19 // Alice Springs/Sydney/Bangkok
June 20 - 22 // Delhi, India
June 23 - 24 // Jaipur, India
June 25 // Abhaneri, India
June 26 // Agra, India
June 27 - 29 // Delhi, India
June 30 - July 3 // Dubai, UAE
July 4 - 5 // Nairobi, Kenya
July 12 // Arusha, Tanzania
July 13 // Johannesburg, South Africa
July 13 // Cape Town, South Africa
July 14 - 15 // False Bay, South Africa
July 16 - 17 // Cape Town, South Africa
July 18 // Hermanus, South Africa
July 19 - 20 // Plettenberg Bay, South Africa
July 21 // Port Elizabeth, South Africa
July 22 // Port Elizabeth/Johannesburg/Athens
July 23 - 26 // Athens, Greece
July 27 - 28 // Paros, Greece
July 29 - 30 // Mykonos, Greece
July 31 - August 1 // Santorini, Greece
August 4 // Edinburgh, Scotland
August 5 - 6 // Fort Augustus, Scotland
August 7 - 8 // Edinburgh, Scotland
August 9 // Dublin, Ireland
August 10 // Westport, Ireland
August 11 // Galway, Ireland
August 12 // Doolin, Ireland
August 13 // Killarney, Ireland
August 14 - 15 // Dublin, Ireland
August 16 // Lewisville, Texas, USA
August 17 // Indianapolis, Indiana, USA
August 2 - 3 // Athens, Greece